La Libertad is an eclectic collection of my songs that include two collaboration with Daniel Giovenco. La Libertad is a journey crossing borders between distant places and spaces. The beats are eclectic. From Argentine Tonada to Latin Rock and ballads in English. The words tell stories of poetry and politics, pain and humor.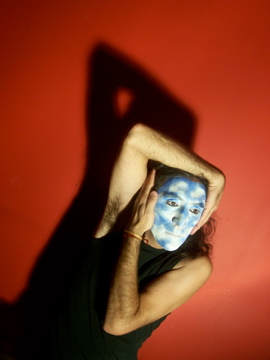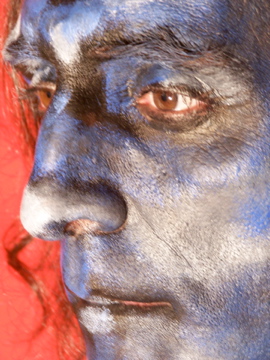 ...Sé libre a toda hora

La Libertad is an eclectic journey crossing borders between South and North America, politics and poetry, humor and pain. It moves from New York City to San Juan, Argentina; inwards to the collective soul and outwards to the freedom of the sun.
These songs are stations along that border-crossing journey with heartfelt and generous contributions by guest musicians from here and from there.
Neither here nor there.
We begin our travels in a place far away, in a time long ago. San Juan, Argentina 1970's
Desde mis 13 a los 20 - A song about growing under the military dictatorship of the 1970's in Argentina. It mentions those who tortured, those who looked the other way, those who led the country into wars and prisoner and the guard uniting for a moment when Kempes scored a goal in the 1978 World Cup. A driving Brazilian beat and a rock and roll guitar add to smooth vocals reflecting on a complex and violent world.
La Libertad - La Libertad no es una moda se libre a toda hora… Freedom is not a passing fad; be free at all times...
Me dijeron - In this song I'm trying to reach out to a friend who, according to everyone that knew him, had become mentally ill in the years since I last saw him. I wanted to reach out but was scared of facing the truth of his situation.
Voy por Obama. - This song was deemed by a WFUV radio DJ as a real Obama love song on the eve of historic Obama's 2008 presidential win. A reflection on the attraction that candidate Obama has had over female voters. Even when that person is your girlfriend!
Jehova y Yemayá. - An urban portrait of a Jehovah's Witnesses in the subway in New York City.
Cuatro dias, cuatro noches. - Based on a real story from San Juan, Argentina. The occasional drunk is not found anywhere in town until he is.
Casi. - Inspired by the mathematical concept of limit, this song focuses on the infinitesimal spaces between physical objects, sounds, and memory.
No Room for Tears - While this song has an autobiographical element, it was inspired by a call to a psycho therapist radio show. The therapist on the radio asked the caller who could never cry "How many siblings did you have growing up?" When the answer was "seven" the therapist said "Of course you could never cry; there was no room in your house for your tears. That's the name of your book: No Room For Tears"
Caballo, arado y tractor - Near the Andes in Argentina watching the farmers work. On the left using a primitive plow, on the right using a modern tractor. What difference does it make if you don't have love?
El Diablo fuma y espera. - The Devil smokes and waits; he knows that sooner or later I'll have another drink. Alcoholism and the cycle of domestic abuse and indifference
Highway Horns. - The way we see the world in based on who each one of us is.
No me digas. - A face tells a lot about inner feelings and past experiences.
Primero, lo primero - Written in a couple of hours one night with Daniel Giovenco. It came to us as we were taking a break from writing another song that we never finished nor can remember now. The verses are a complex description of a table at a bar where someone waits: two flies drinking from a drop of wine and conversing, and the waiter asking fr the bill to be paid The chorus asks for a drink repeating: First things first, my throat can't take it anymore
Zorro - Commissioned by my son Natalio when he was 6, this song describes Zorro, his fight against crooks and his obsession with one letter: Z. Recorded with Natalio's first grade class.