---
ENGLISH
Foto de mi aldea is one of the results of a great creative era for me at the beginning of this century. The lyrics on the title track reflect exactly that: " a principios de éste siglo, éste siglo que marea..."
During that time, I wrote all these songs that I didn't know I had in me. I was trying a new style that I had never worked on before. A style that felt authentic and hip. A song many people like is "Refugiate en lo oscuro" (Shelter Yourself in the Dark), I love the enveloping melody and the words.
---
CASTELLANO
Foto de mi aldea es uno de los resultados de una gran época creativa para mi a principios de siglo. La letra de la canción que le da nombre al álbum dice: "... a principios de éste siglo, éste siglo que marea..."
En ésos años escribí varias canciones que no sabía que tenía en mi. Estaba probando un nuevo estilo en el que nunca antes había trabajado. Un estilo auténtico y copado. Una canción que le gusta a mucha gente es "Refugiate en lo oscuro", Me encantan la melodía envolvente y la letra.
---
The song Mártires (Martyrs) reflects on the passion of those willing to die for an ideal while people in North America are barely moving
As I was writing it I thought it was an "ugly" song for some reason, it felt weird to me. But I couldn't stop humming it and working out lines for it. Now I think it's weird and beautiful.
---
---
La canción "M´rtires" reflexiona sobre la pasión de aquellos dispuestos a morir por un ideal mientras la gente en Norte América no se mueve
Cuando la estaba escribiendo me parecía una canción :"fea," no se porque. ME parecía rara. Pero o podía dejar de tararearla y de agregarle mas lineas musicales. Ahora "Mártires" me parece rara y hermosa
---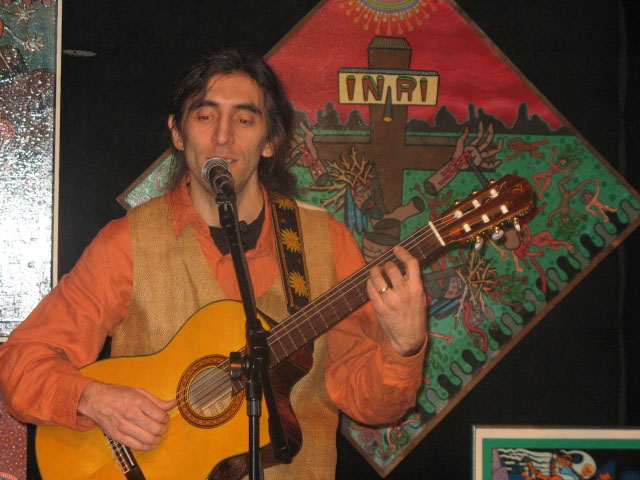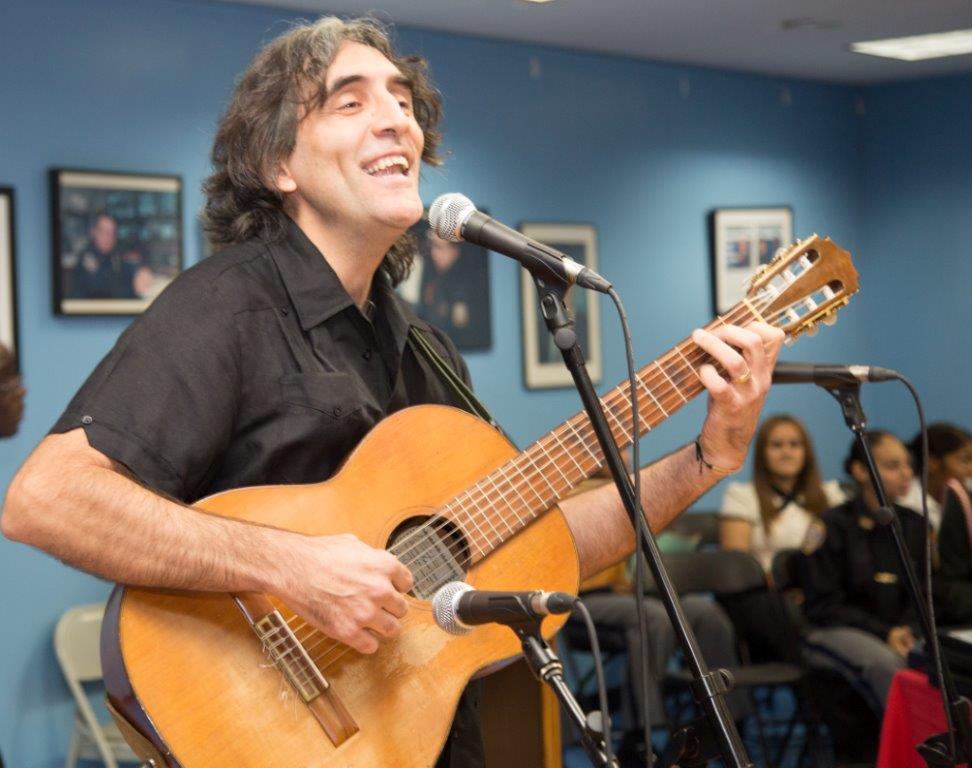 Foto de mi aldea